Wait a minute, how is it August already? It was just April. This year is going by too fast… While my coworker Jera (Quilting in the Rain) is busy as a bee working on her book, I've been teaching and quilting up a storm. Here's a sampling of the quilting I've done so far this year…
Cathedral Windows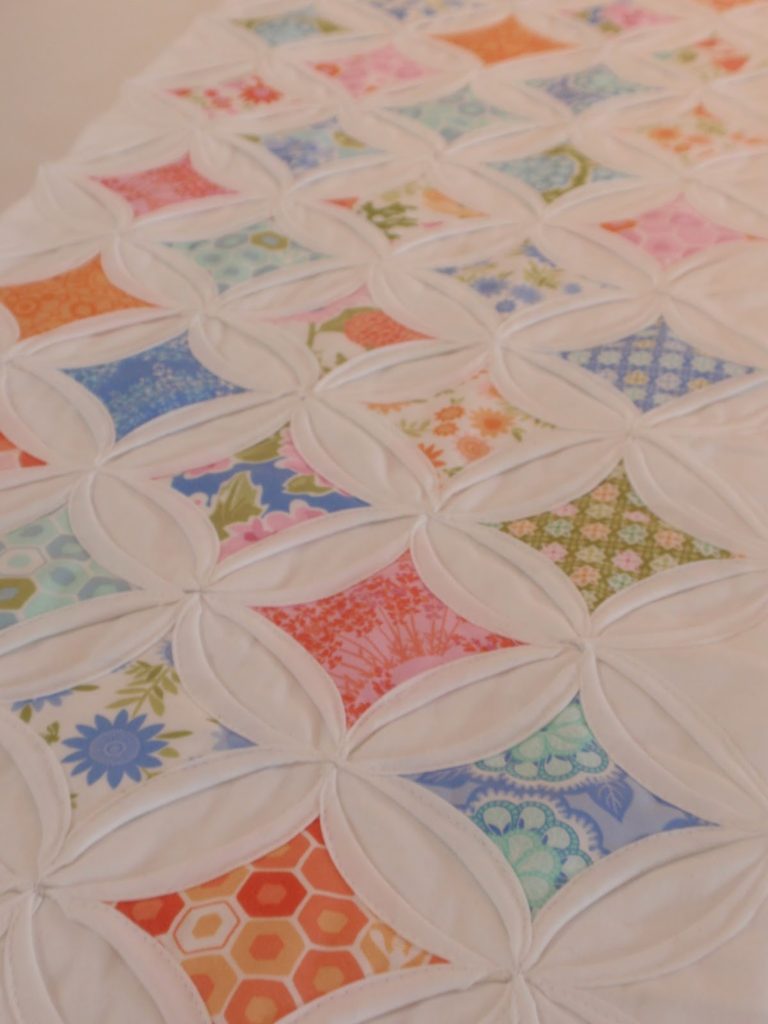 Nancy Drew!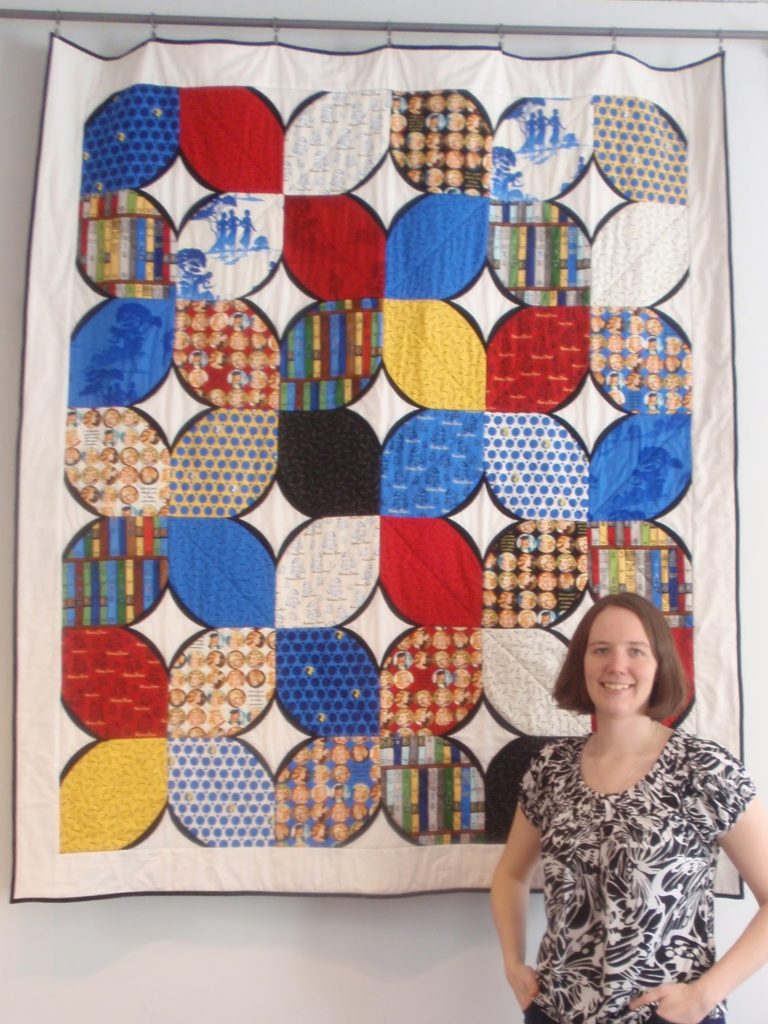 Hexagons!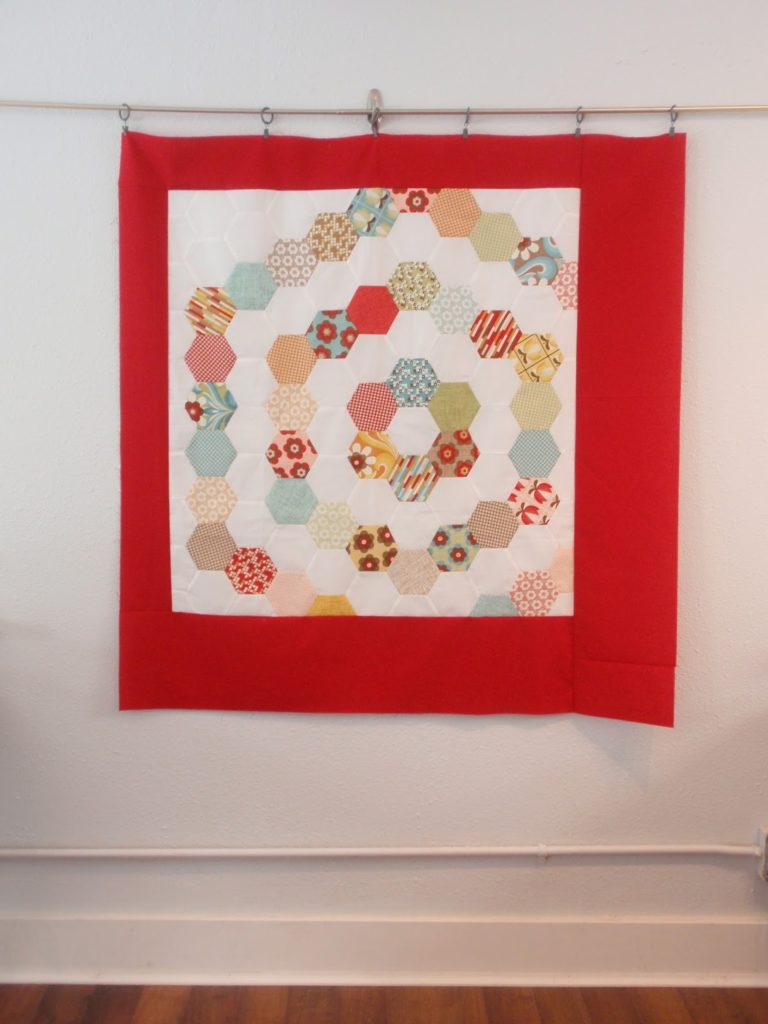 Pre-cut Hexagon Quilt Top
V & Co. Quilt Top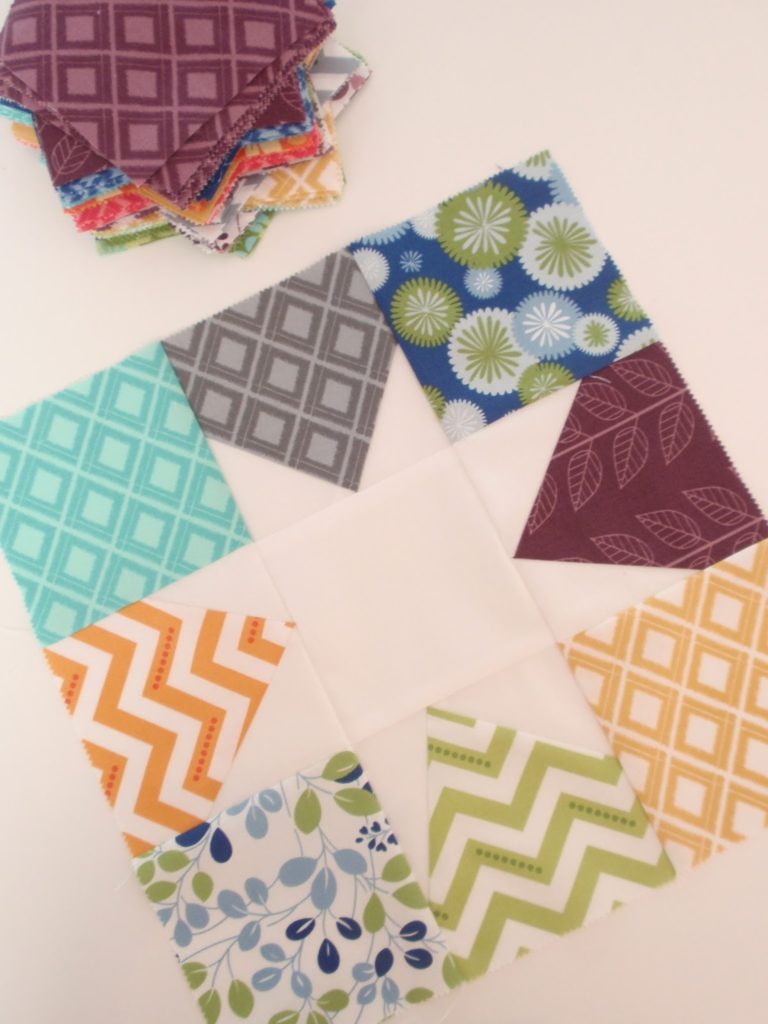 lots of rag quilts (which are for sale at The West Seattle Fabric Co.)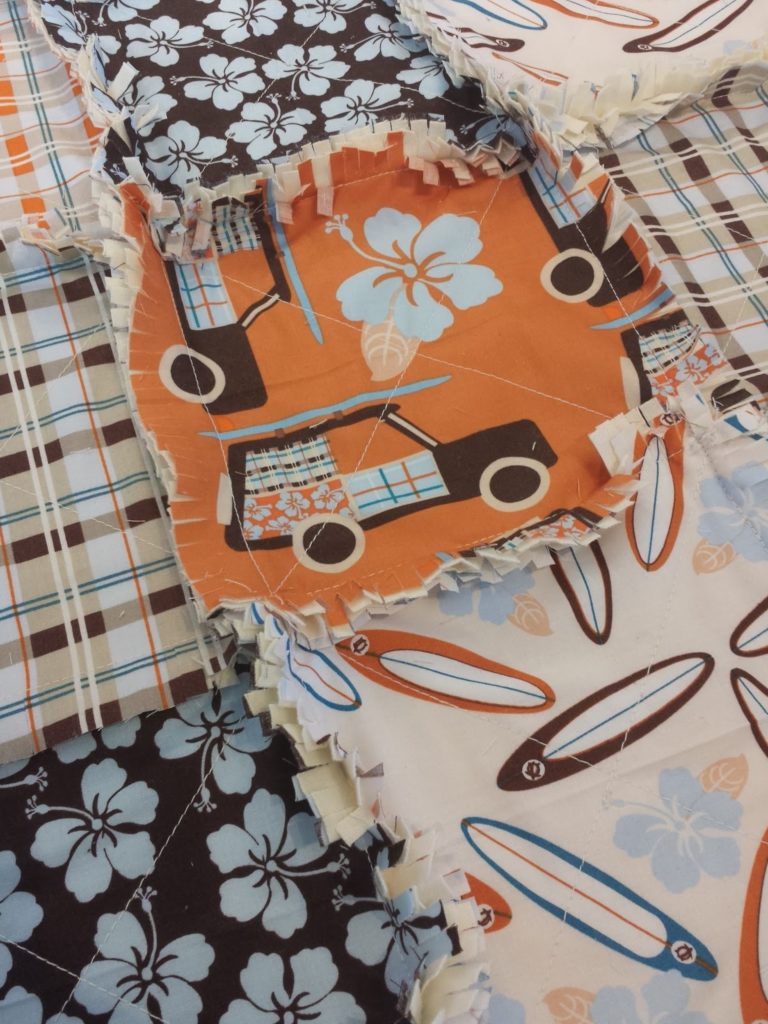 Mini Value Quilt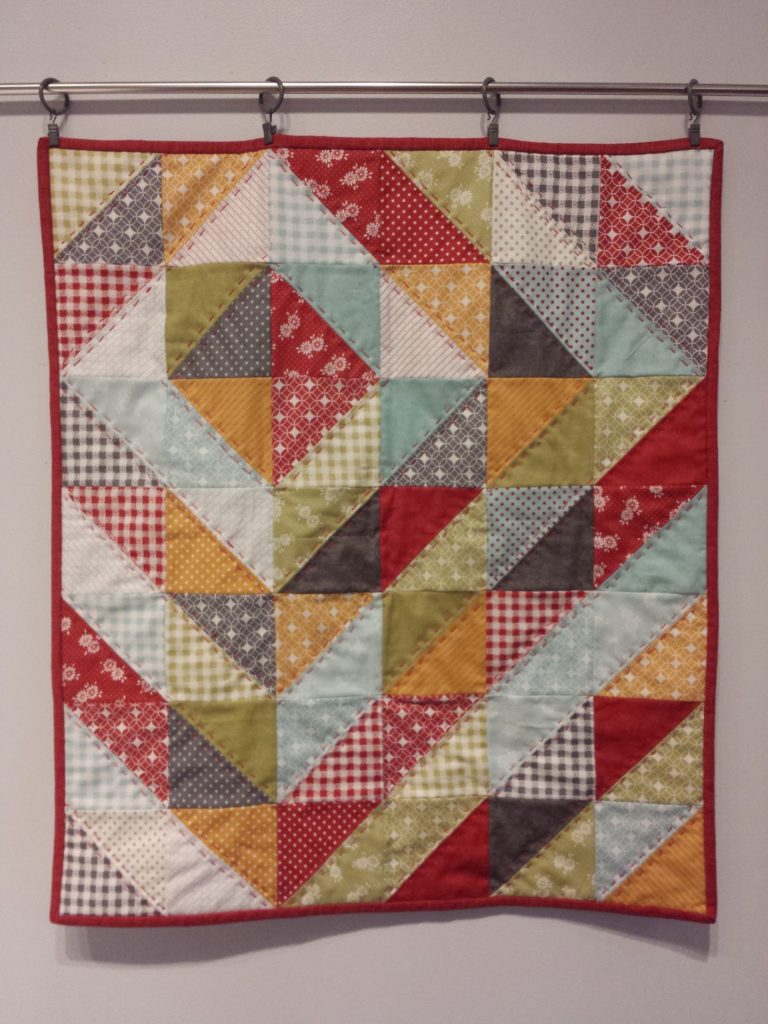 Simply Sweet Patchwork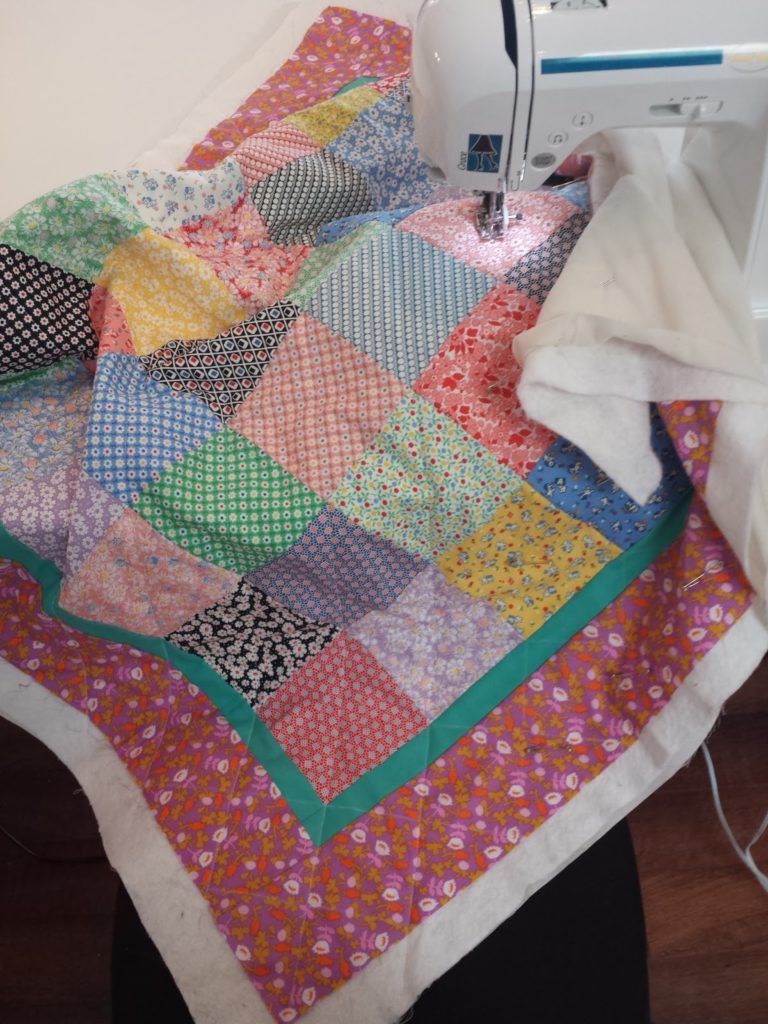 from Jera's "Quilt-As-You-Go" table runner class
Dresden Plates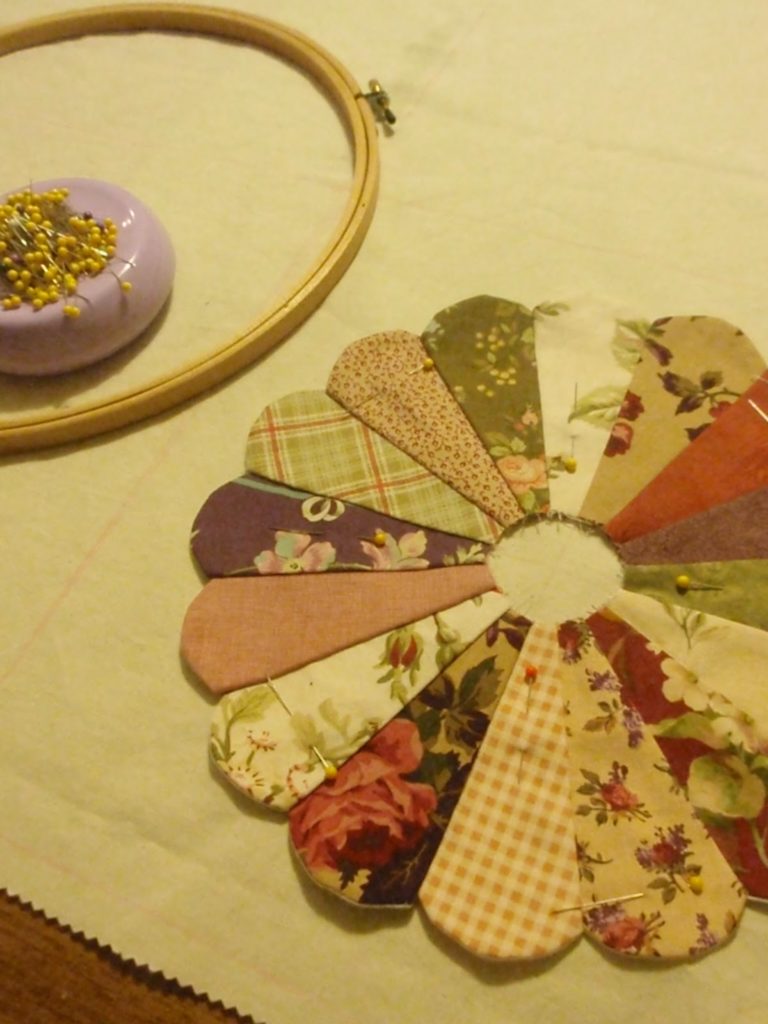 Farmer's Wife Sampler Blocks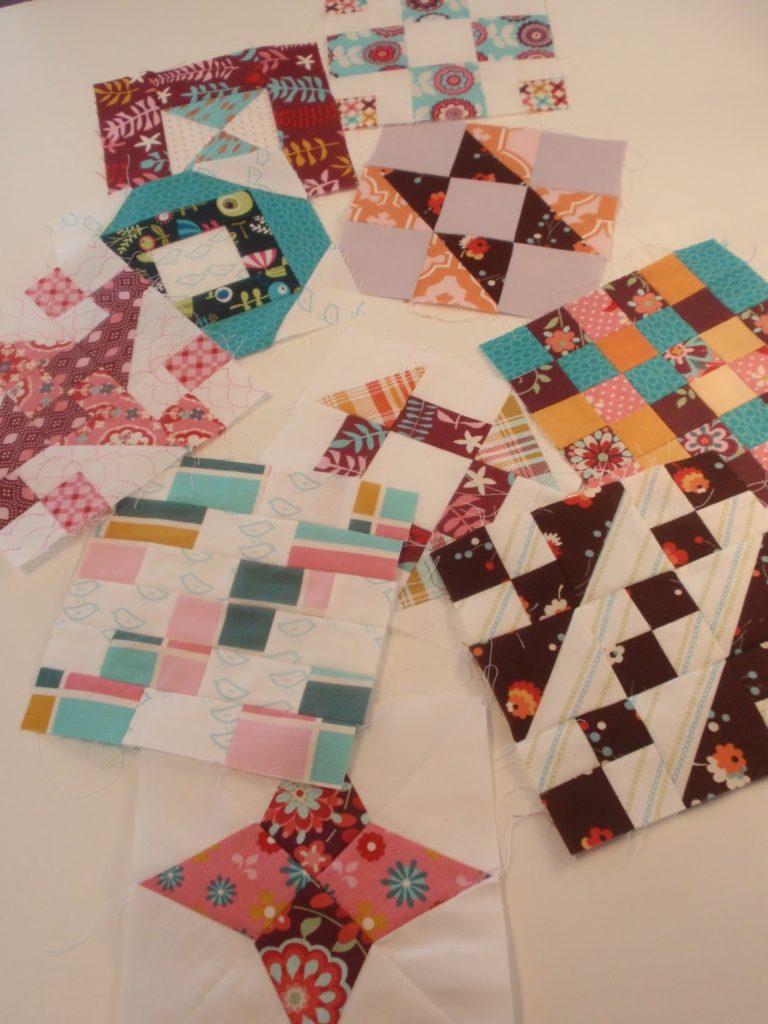 and last but not least…
40 QAYG blocks ready for assembly!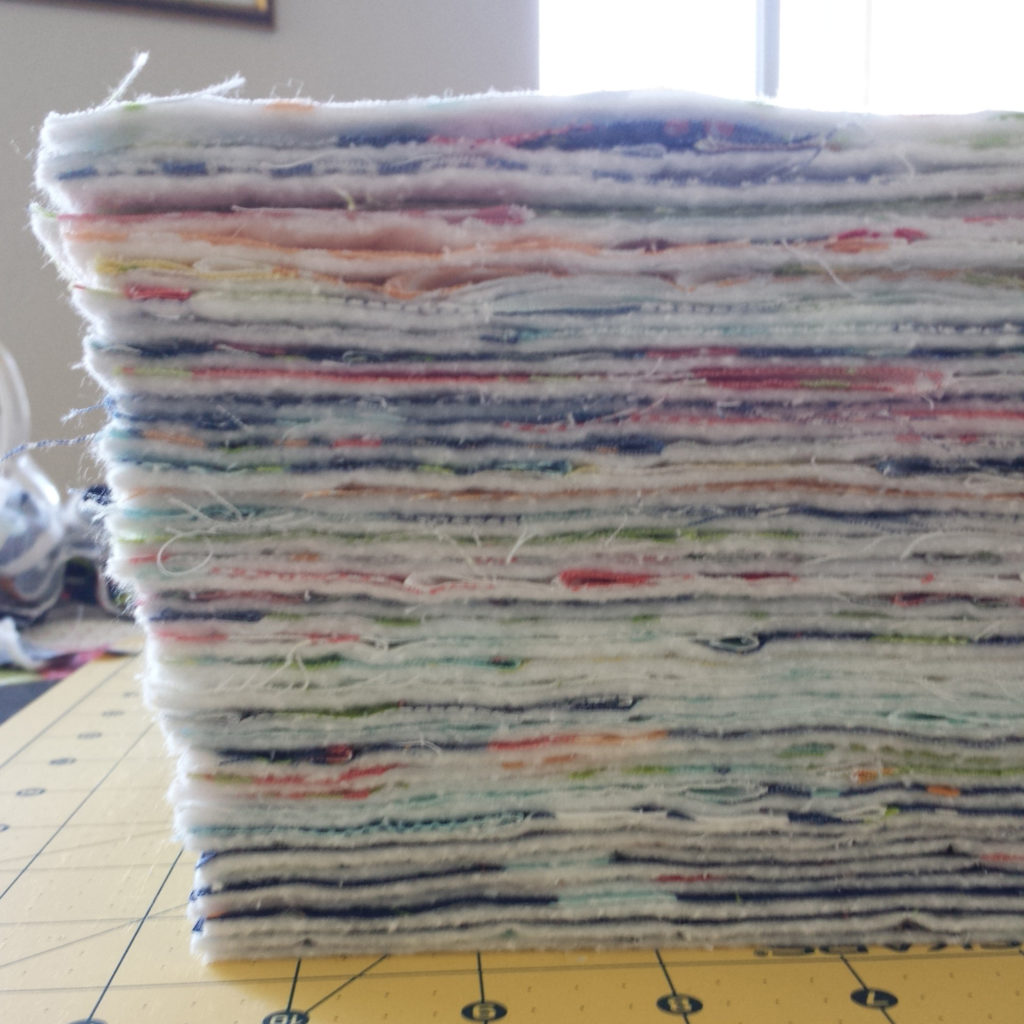 But all of this doesn't begin compare to what Jera has on her plate. She's got to have 15 finished quilts to send to her publisher by the end of August, eek!