A tea bag wallet that I made as a birthday gift for my mom. It can be made from one fat quarter or, if you want a bit of contrast, use two fat quarters and make an extra one for a friend. And while designed to carry tea, the size is great for all sort of things that might otherwise get lost at the bottom of your purse or bag.
Finished dimensions
unfolded approx. 7-1/4″ x 9″
pocket sizes approx. 3″ wide x 2-1/4″ deep
Materials
I used two fat quarters and 1/4 yd of fusible interfacing. It would work just fine without the interfacing, too.
Outside 8 1/4″ x 10″ (cut 1 of fabric, 1 of interfacing)
Inside 8 1/4″ x 10″ (cut 1 of fabric)
Pockets 3 1/4″ x 10″ (cut 2 of fabric, 2 of interfacing)
Tab 1-1/4″ x 9″ (cut 1 of fabric)
Directions
Apply interfacing to outside and pocket pieces.
To make the tab closure, fold the strip in half lengthwise and press. Open it and fold the long edges in toward the crease; press again. Fold the strip in half again (along the first crease) and give it one last press. It should look like very narrow binding.
Top stitch close to the edge of both long sides.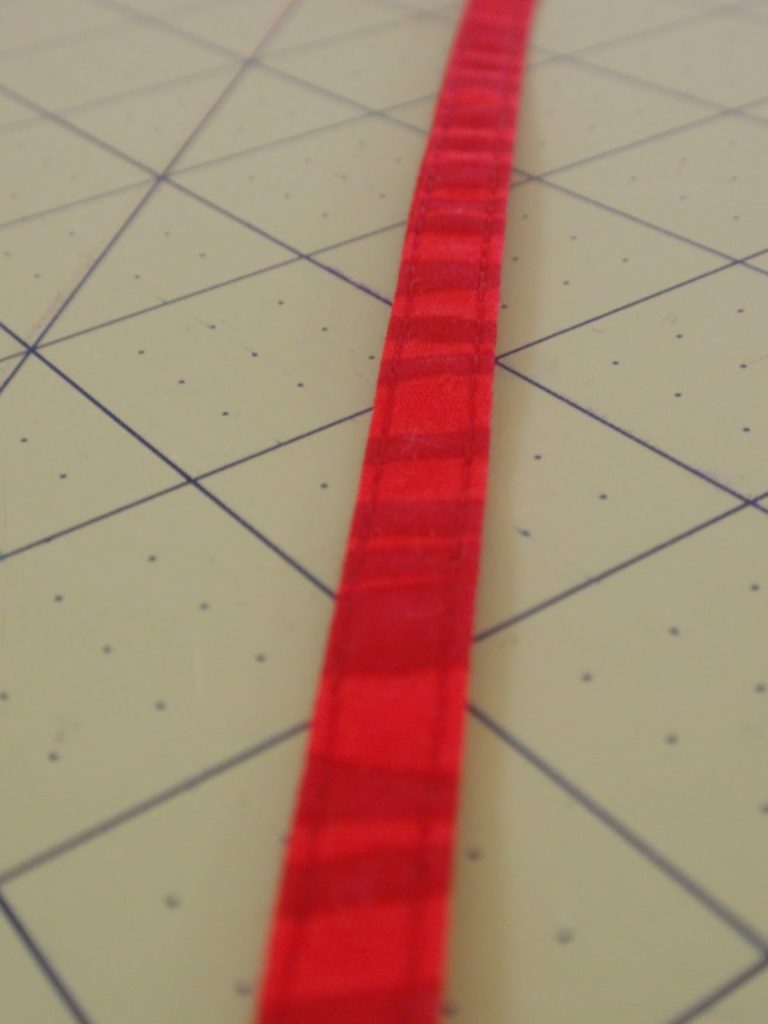 On the outside piece, mark the middle of one of the 10″ sides. At this mark, pin the ends of the tab to the outside, having the raw edges even. Lengthen the stitch on your sewing machine and baste the ends of the tab in place.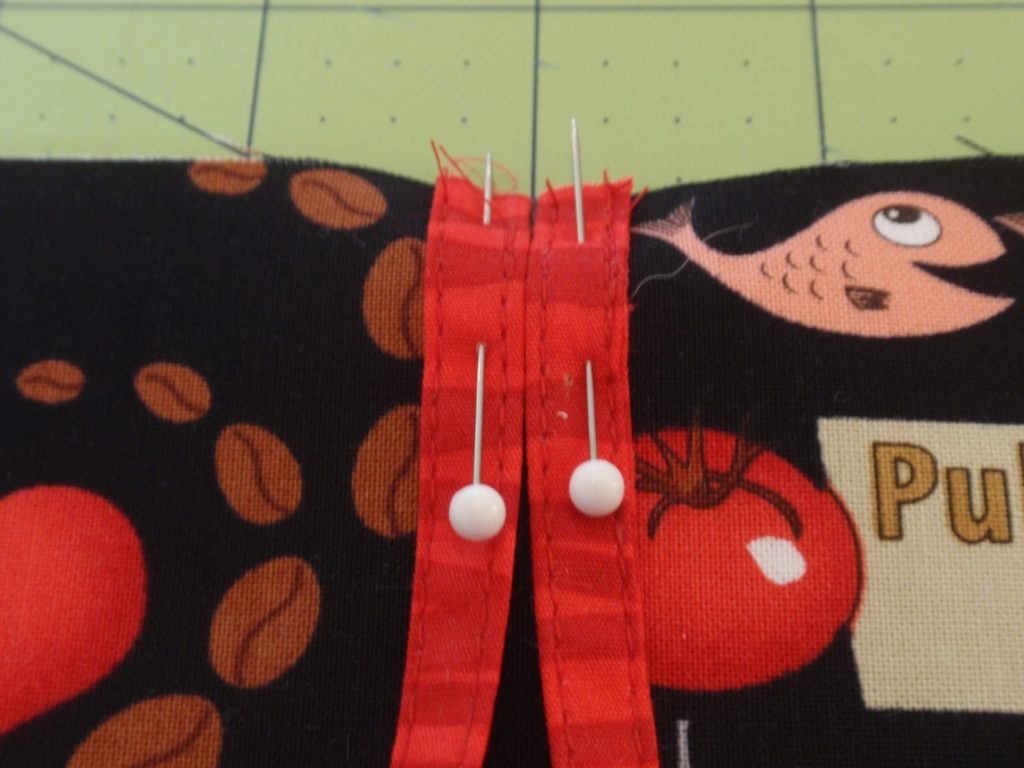 Fold over the top edge of the pocket pieces 1/2″ and press. Top stitch 1/4″ from folded edge.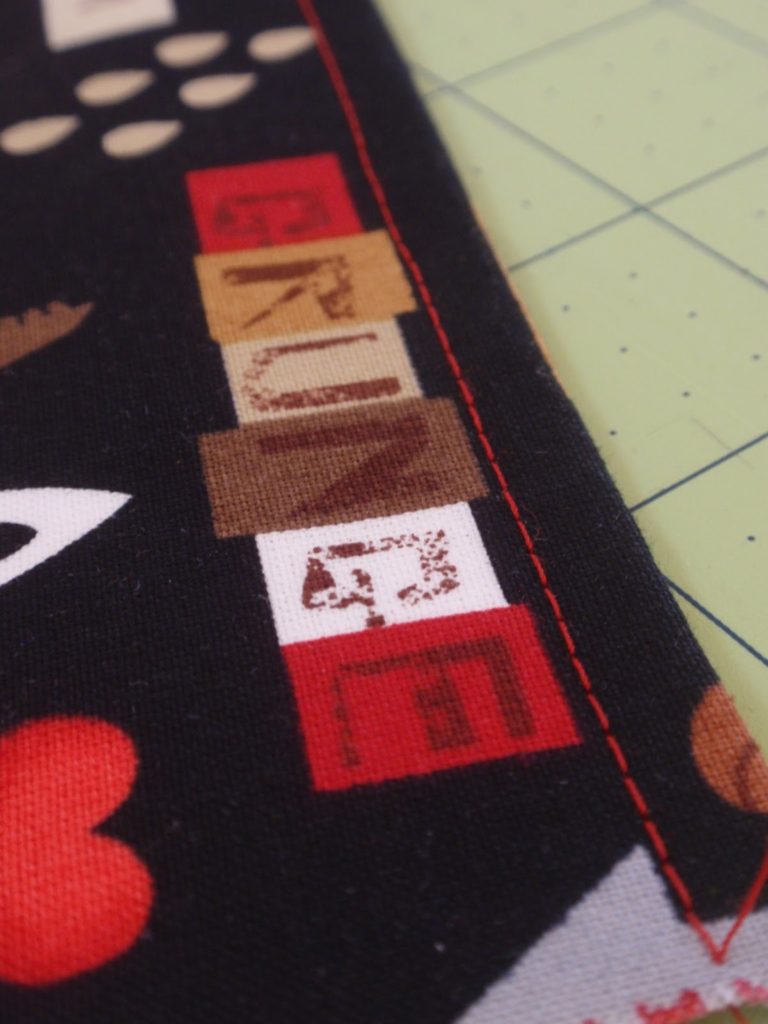 On the pocket pieces, make lines 3 1/2″ from each of the short ends. (Test your pen or pencil to make sure your marks will come out.) Pin the pocket pieces to the inside piece. Stitch along the lines.
You now have two pieces.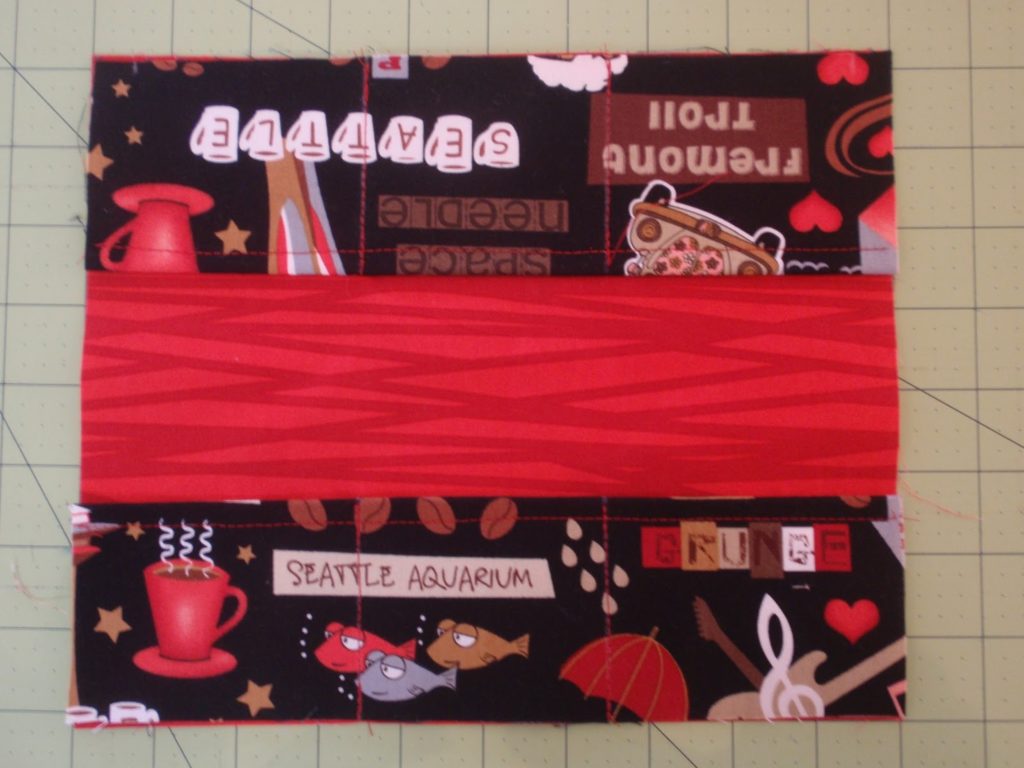 Pin them together, with ride sides facing.
Sew a 1/2″ seam all the way around, leaving a 4″ inch gap for turning inside out. Clip the corners.
Turn inside out, push out the corners, and press. Top stitch close to the edge all the way around.
Fill will tea.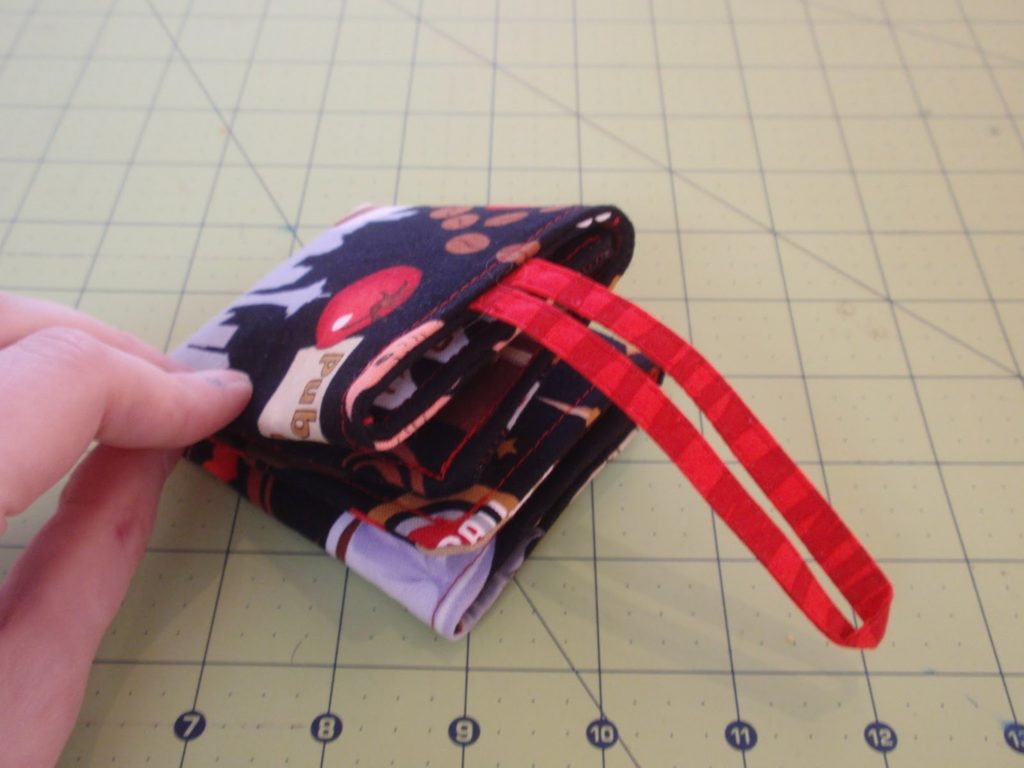 Mark where to attach your button. Take the tea out and carefully sew on the button, making sure you don't sew the inside pocket closed!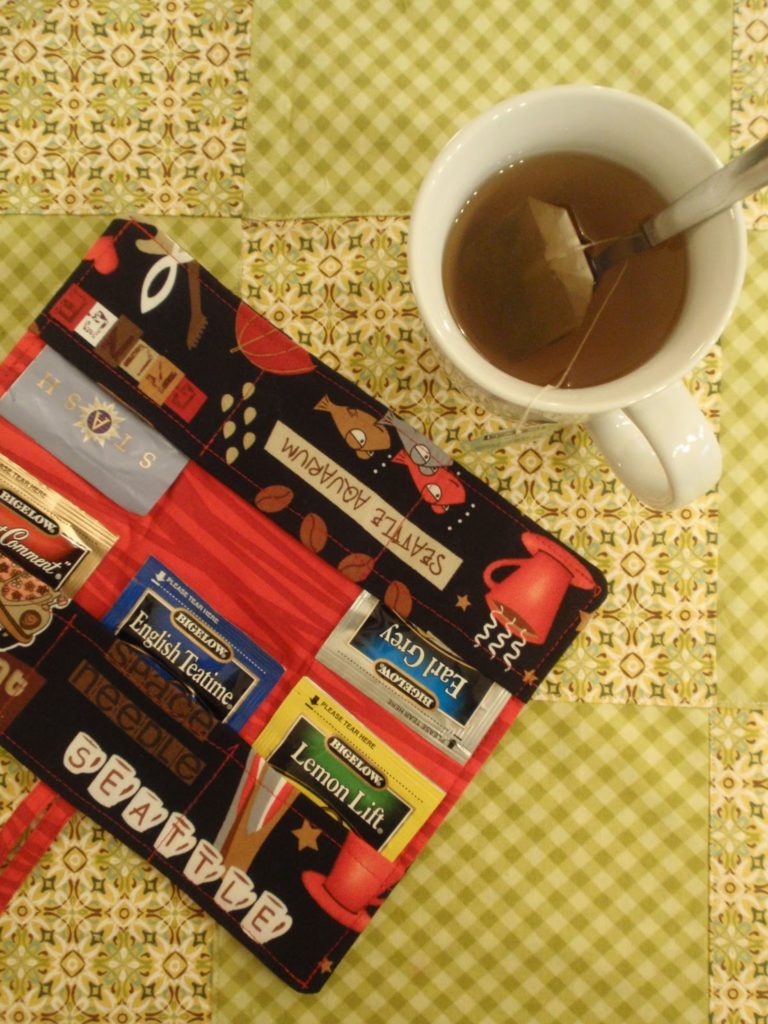 Happy Stitching!
~Tiffany