When my friend Jera shared pictures of her first fabric line, I was beyond excited for her. I know how much passion and hard work and love she puts into her creations, so I was not surprised by how beautiful and timeless her first fabric collection turned out to be. I first met Jera back in 2012 when we both worked at the Stitch & Sew Studio in West Seattle. I worked mornings and afternoons, then Jera took over in the evenings. But I found that she was so much fun to hang out and sew with, that I often stayed during her shift and kept working on my projects. While she and I have rather different styles of sewing and quilting (she is all about making things fast and easy, while I tend to make more intricate, time consuming things), her work has always inspired me to have fun and to think outside the box. Here are a few of the things that I was inspired to make with "High Tea" by Jera Brandvig.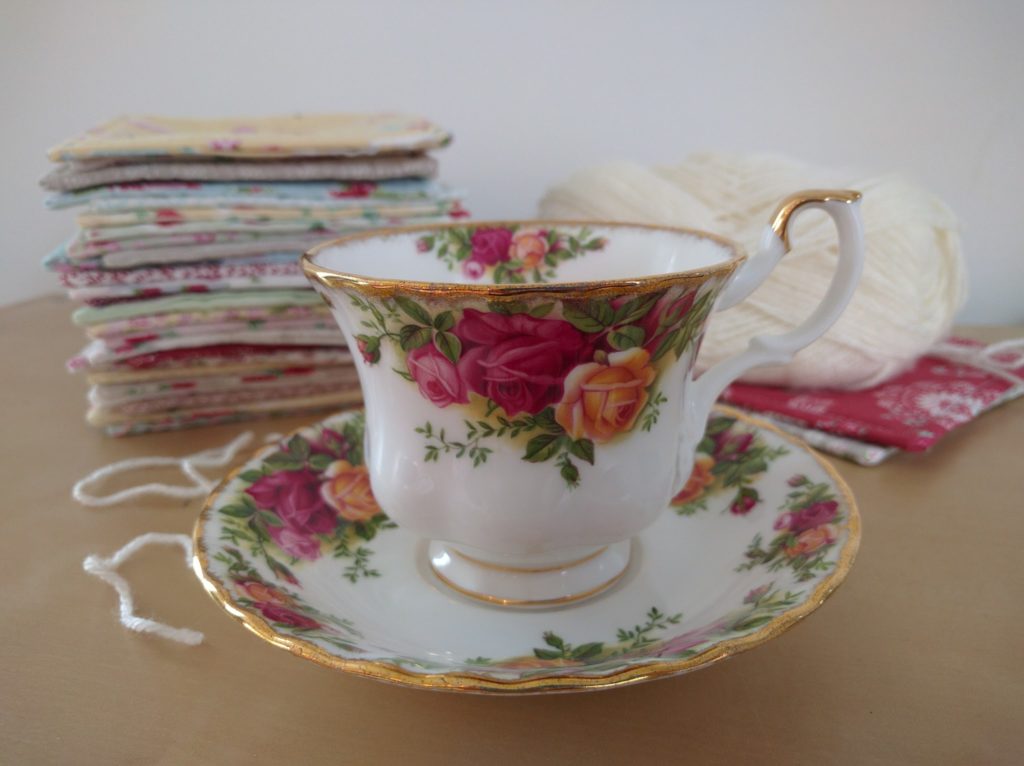 The imagery in "High Tea" reminded me so much of my grandmother. My grandma and I spent many, many hours together drinking tea and crocheting, so I was especially drawn to the crochet doile motifs. I decided to highlight them by making a "fusion" blanket. My tutorial for this blanket can be found here.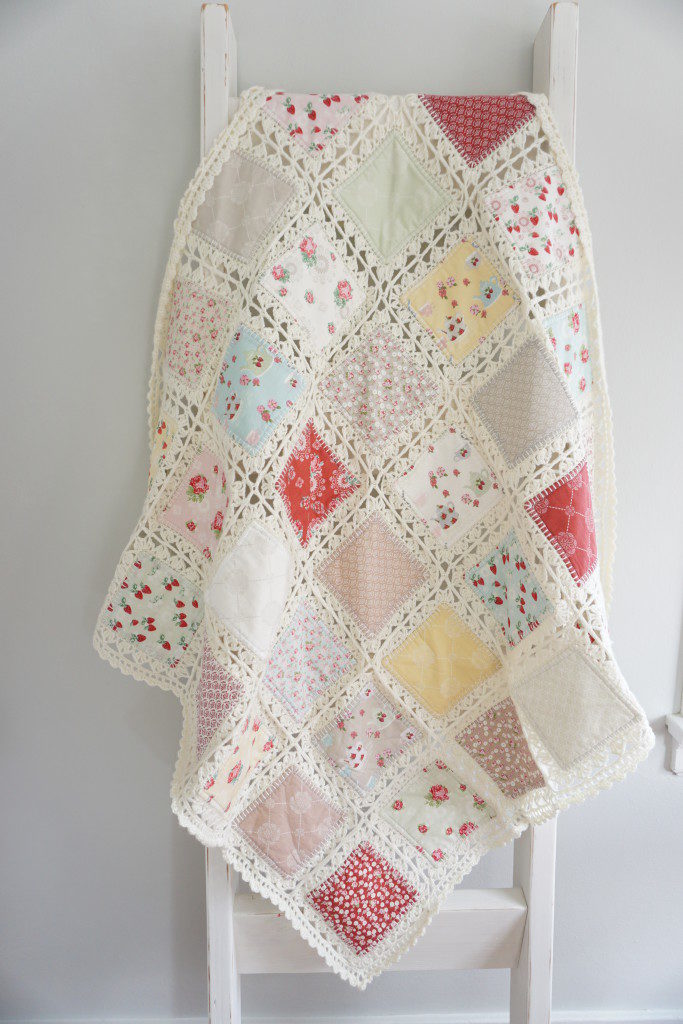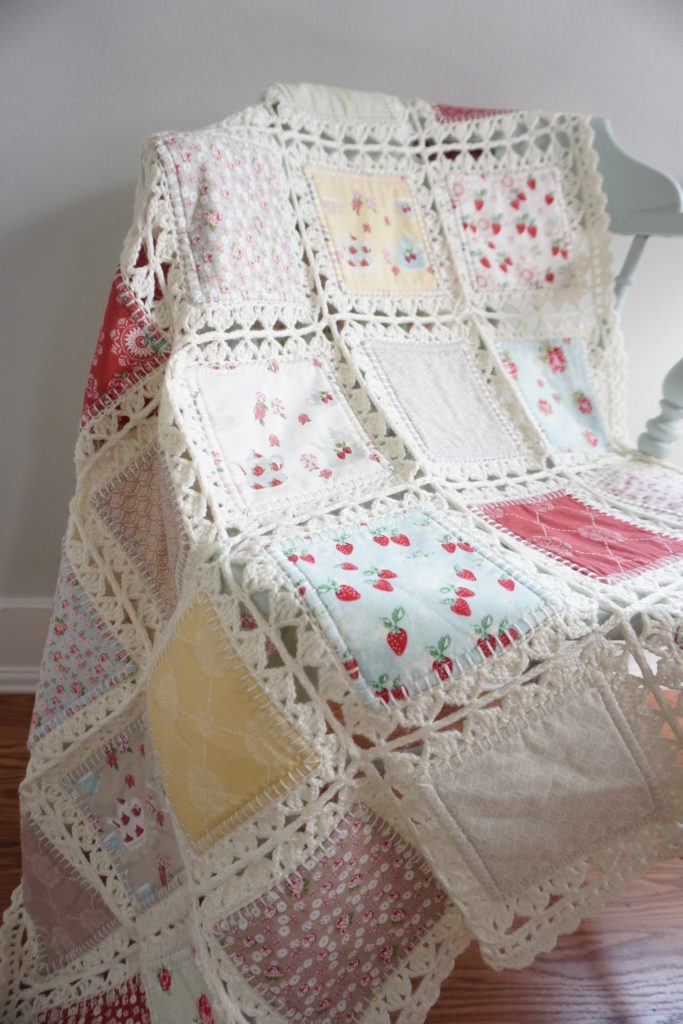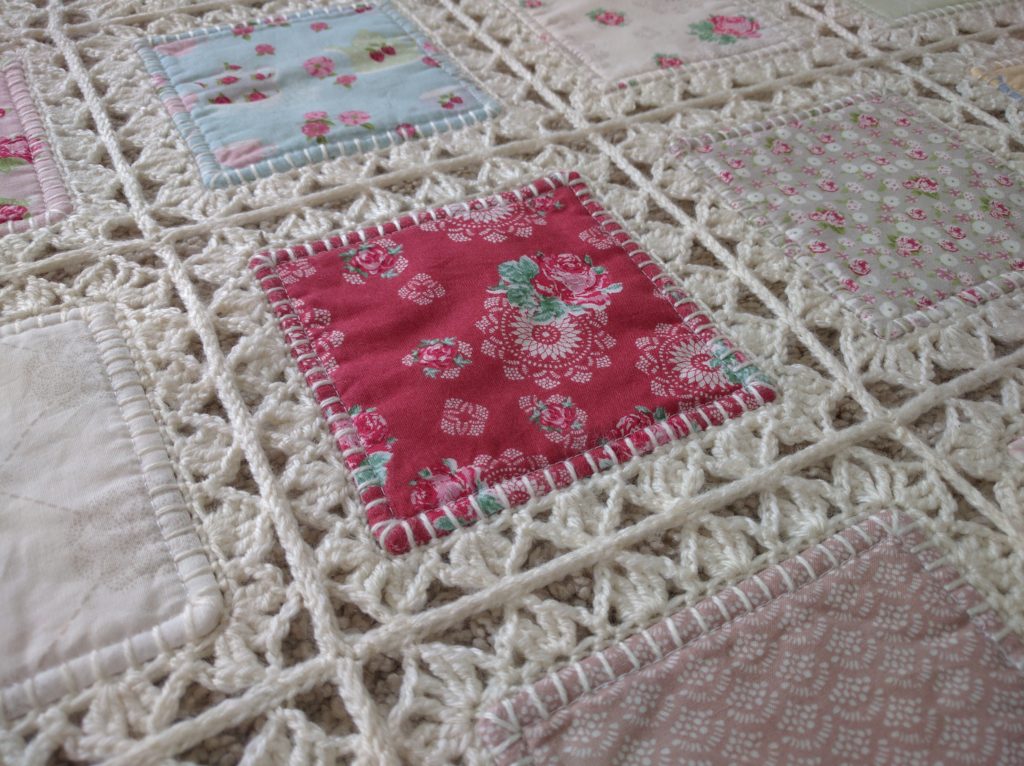 The florals in the collection brought to mind images of a beautiful English garden. I incorporated Jera's tiny tulip pattern into this "Manor Garden Mini Quilt." Imagine sitting on the porch of an old manor house, sipping strong tea, and watching a gentle spring shower wash over the garden.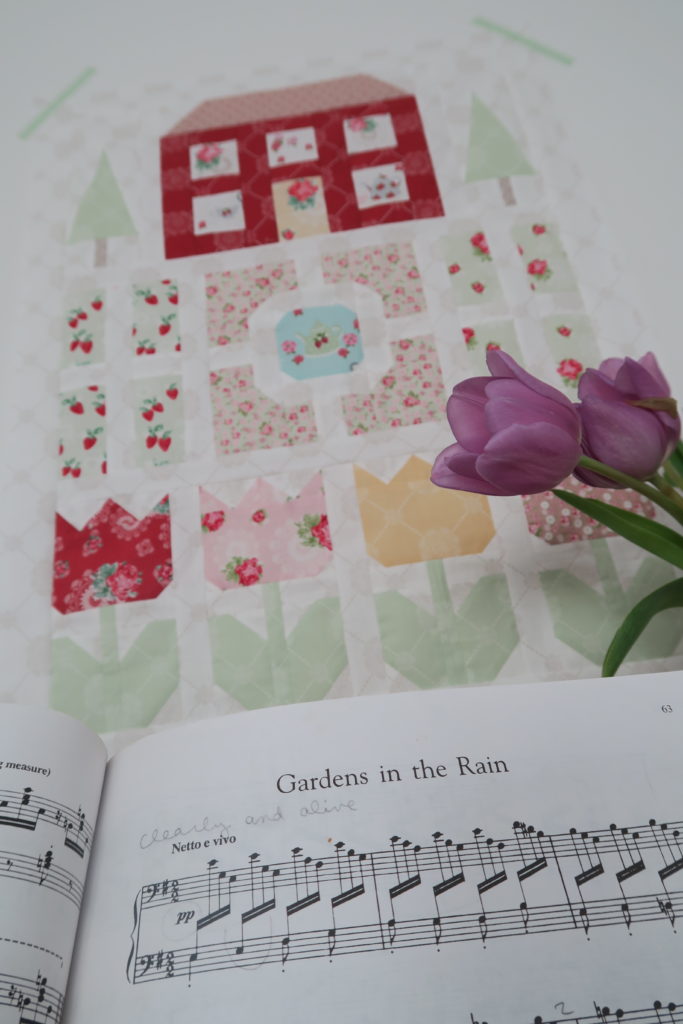 And what's tea time without a few good tea towels? (After seeing them, Jera decided she needed these for herself.) 🙂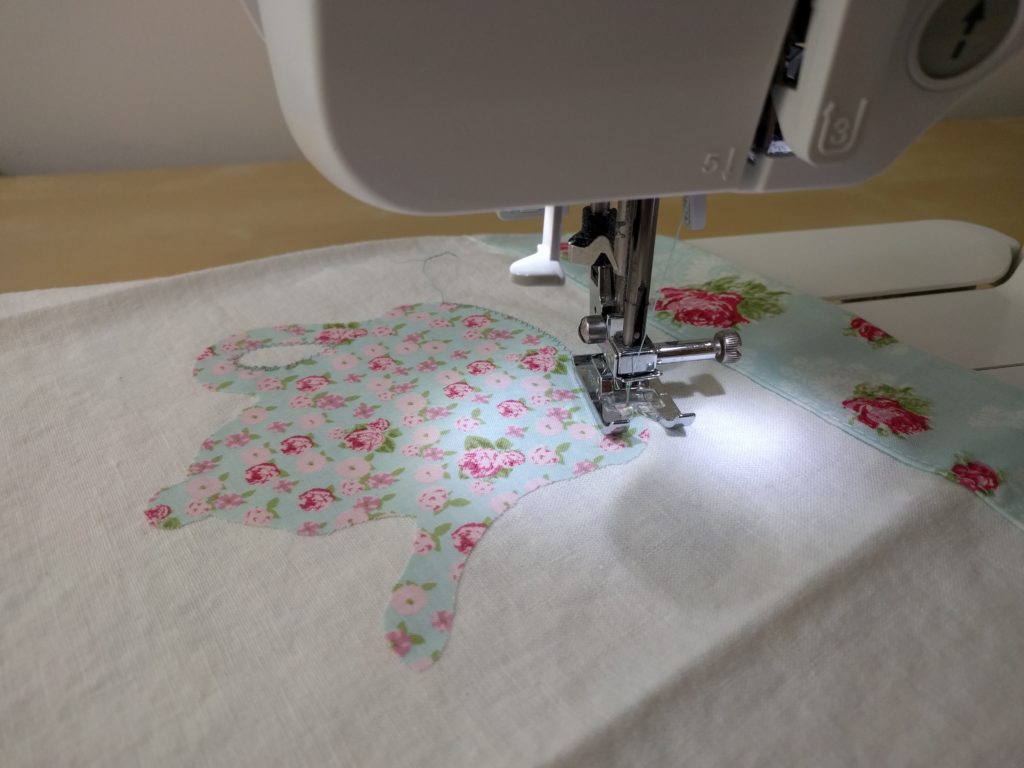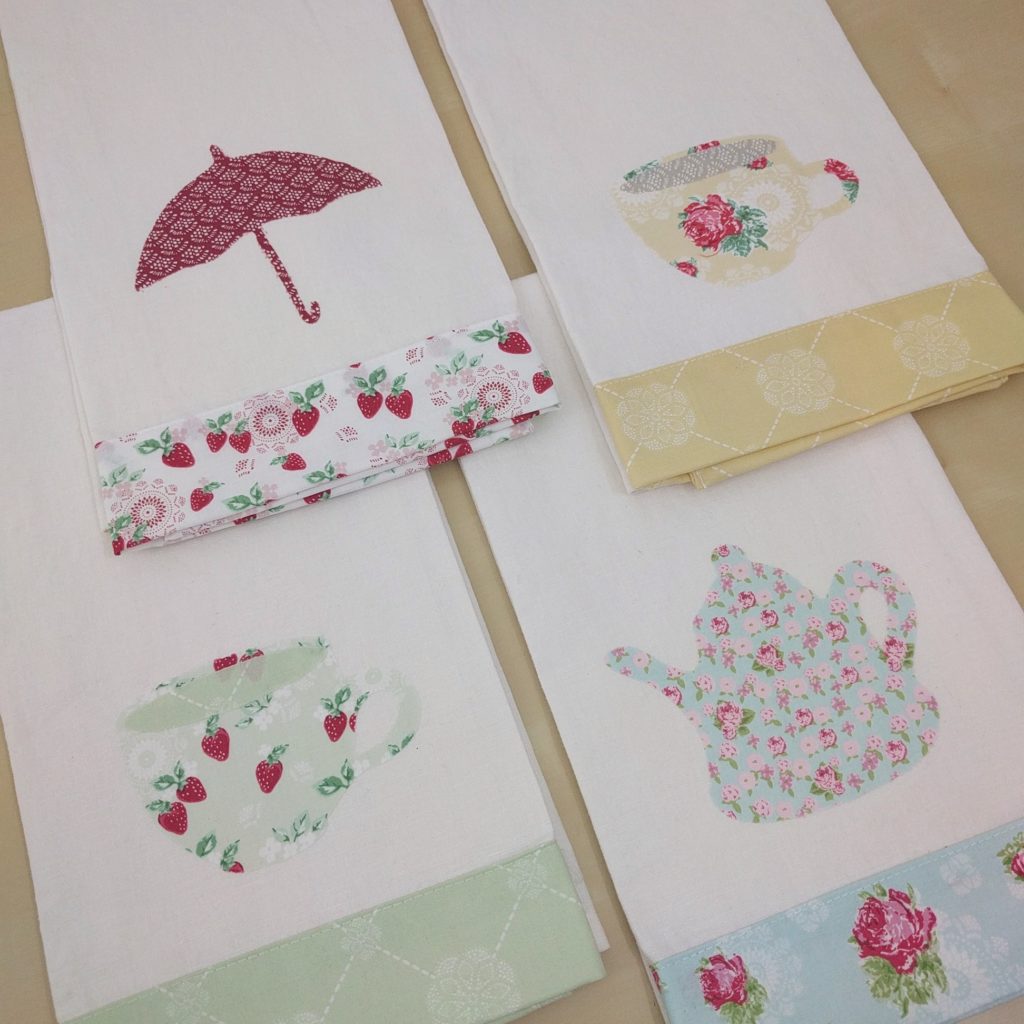 Finally, these burp cloths that I made for a friend. Because if there's anything better than sitting to enjoy a cup of tea, it's doing it with a sweet little baby in your arms.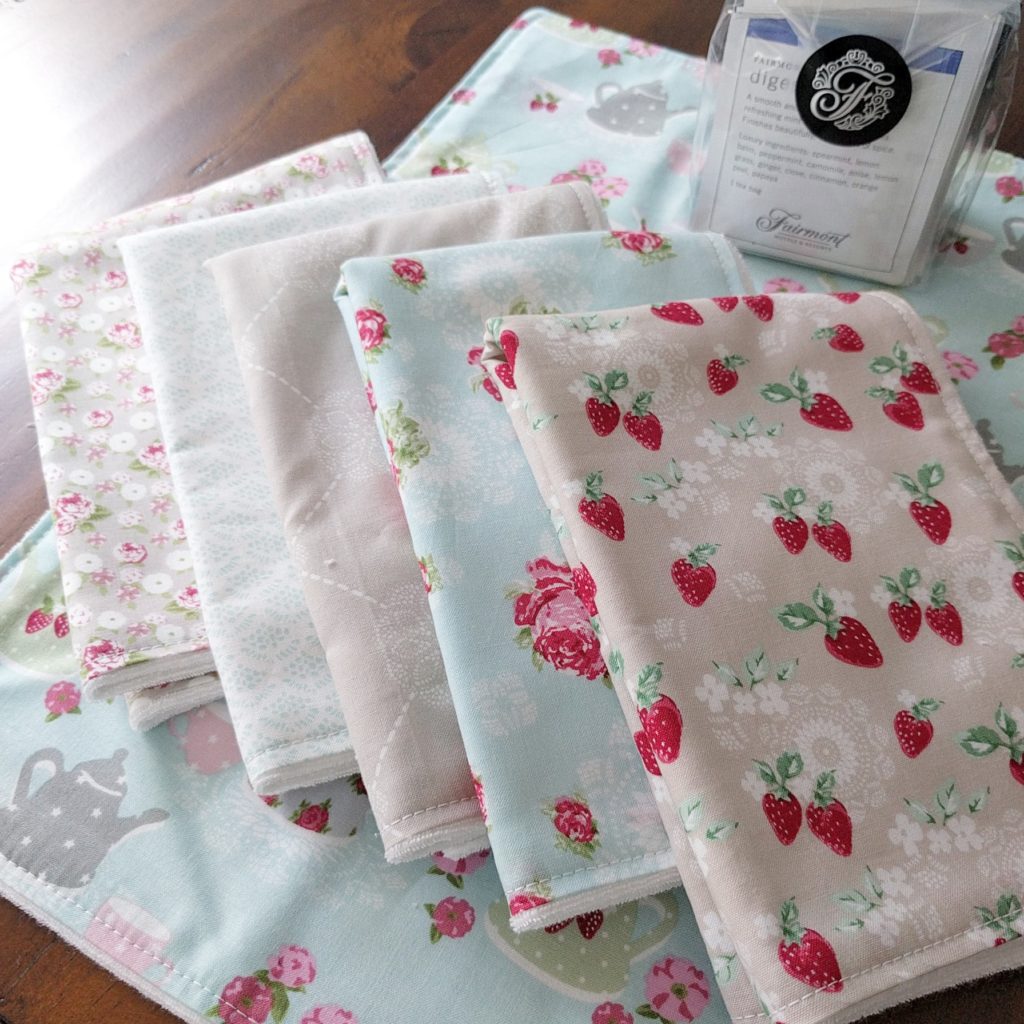 Thank you Jera for your gorgeous fabric! I can't wait to see what you do next!
~Tiffany