Not too long ago, I was reading "Big Magic" by Elizabeth Gilbert and was struck by her writing on the nature of ideas. She believes that ideas are alive and they they can jump from soul to soul in order to find the most efficient route to earth. Since I haven't done much crafting since my son was born, and I haven't found much inspiration since my favorite fabrics stores closed last year, I've felt that many ideas have passed me by. But my luck changed when my friend, Jera Brandvig, announced her new fabric line. "High Tea" is a gorgeous collection of prints inspired by vintage china tea sets and dainty, lace doilies.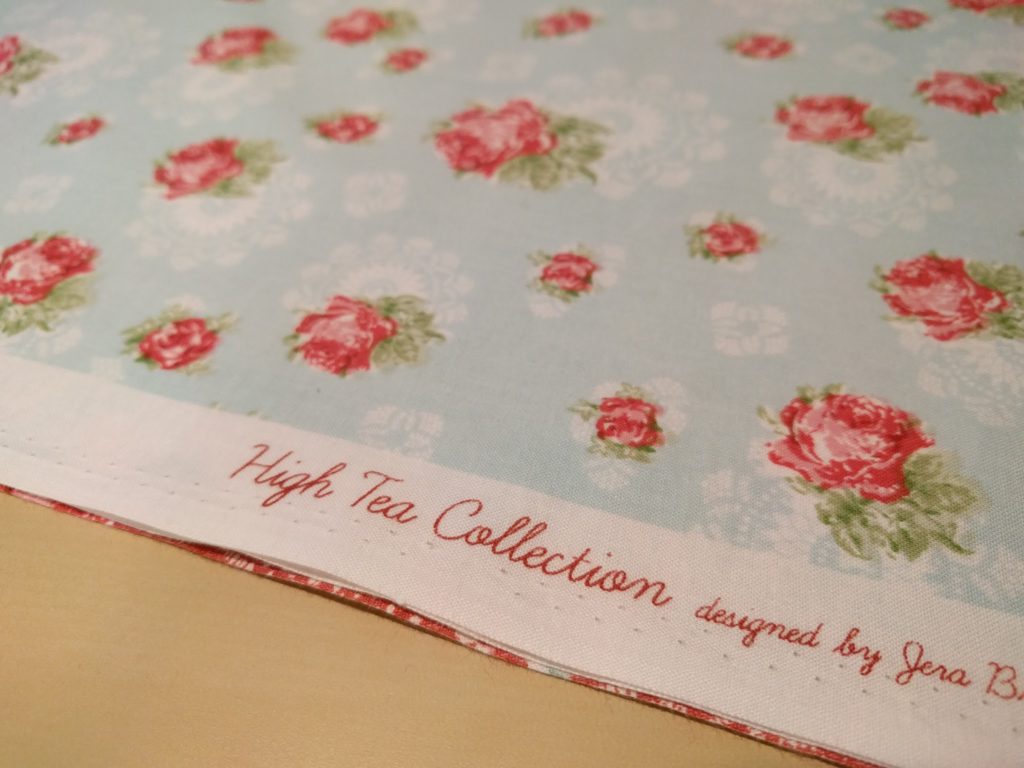 Just the images of this fabric inspired me to reach back into my earliest memories of crafting and drinking tea with my Grandma Ruby. I've written before about how Grandma Ruby gave me my first crash course in sewing, but she also taught me crochet and embroidery (and how to drink tea with tons of sugar–she was from the south). I remember making long crochet chains as a young girl sitting in her living room, and then making chains of my chains, until she showed me how to use a hook to make fabric of single and double crochets. Somewhere my mom has my first real crochet project: a wonky, green scarf that I made for her. These memories made me want to combine my love of crochet, with Jera's beautiful, vintage inspired fabrics.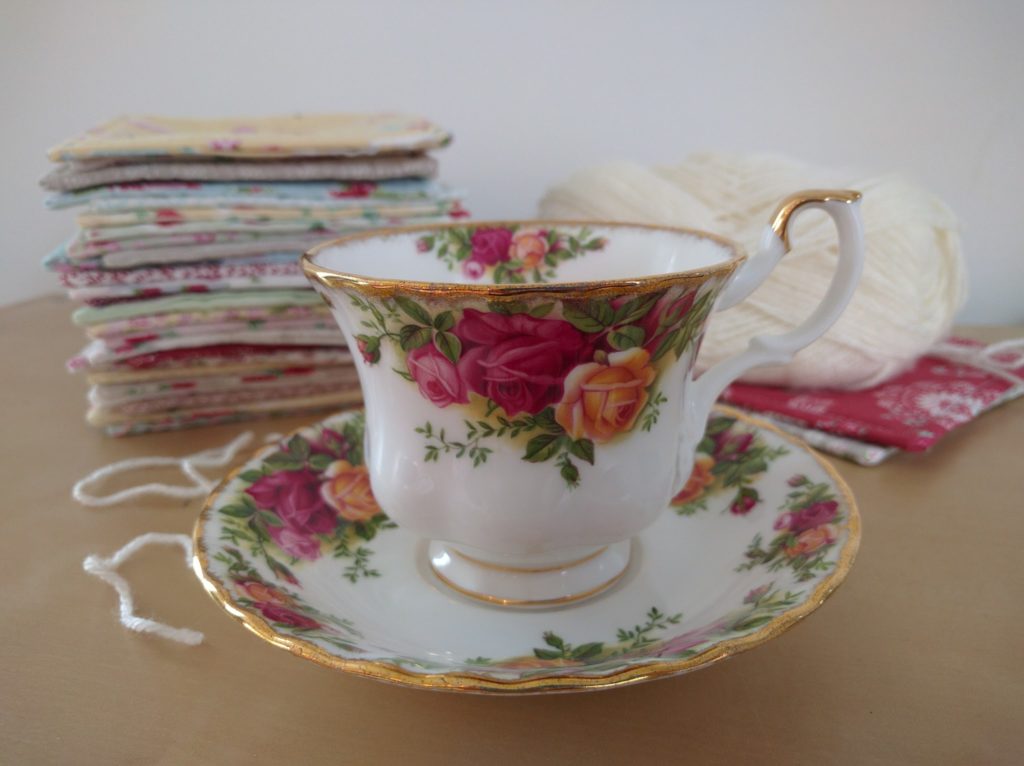 Old crochet tablecloths and blankets are usually made of small "motifs" that are joined together. Crocheted granny squares are a basic example of this technique, but Jera's fabric demanded a more elegant touch. So I got out my collection of Grandma Ruby's vintage crochet magazines, looking for more inspiration. Eventually, I settled on trial and error and sketching out my own design.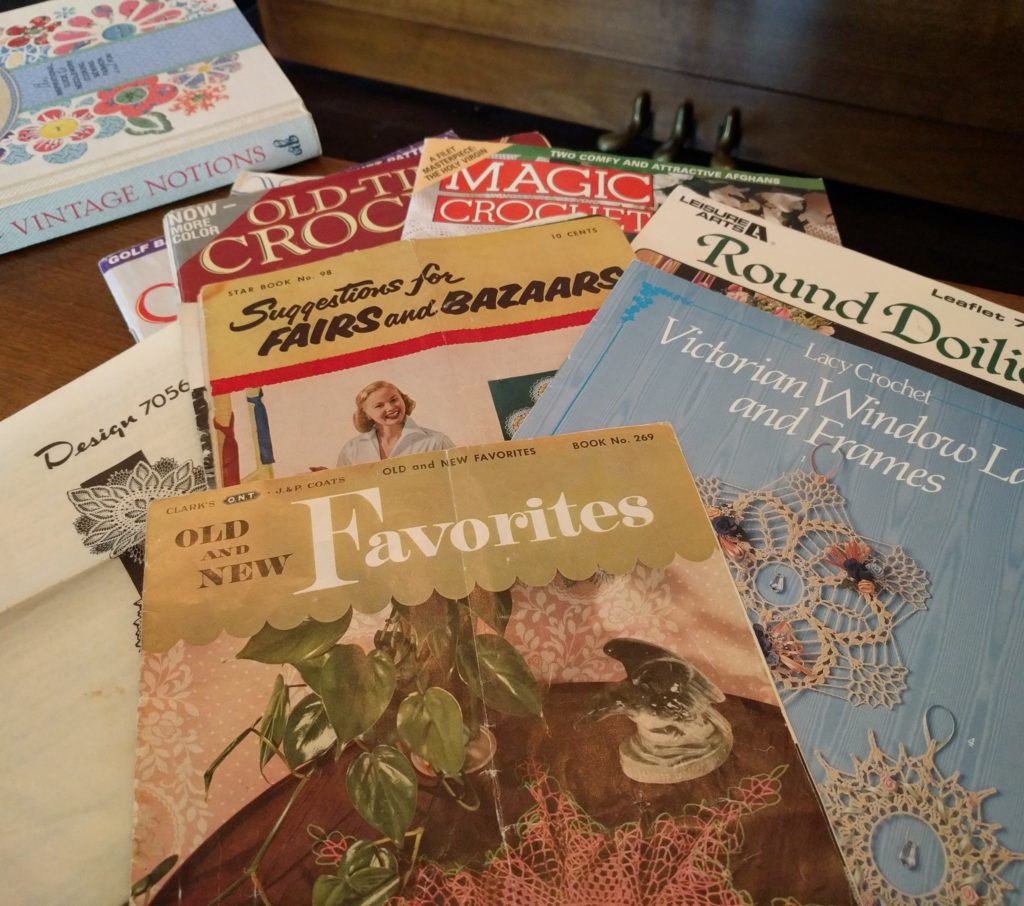 I'm extremely happy with how this blanket turned out. I had only three weeks to finish it, so I didn't stop and take many picture along the way. I will work on getting a tutorial together soon though–just as soon as I catch up on sleep and chores. 🙂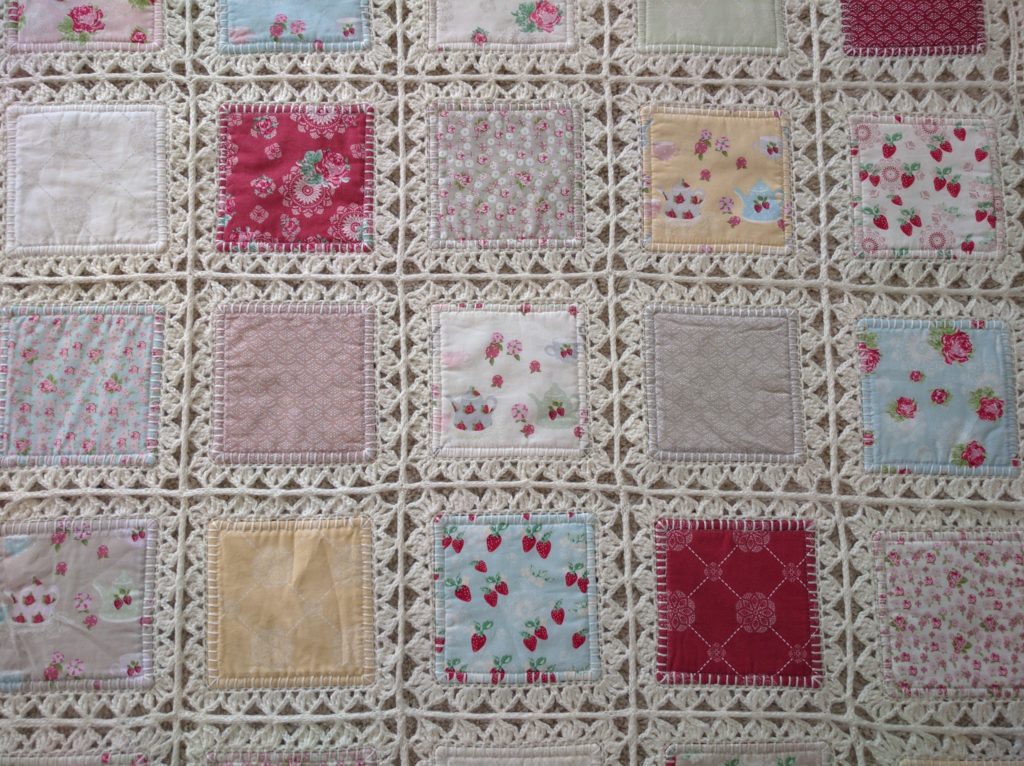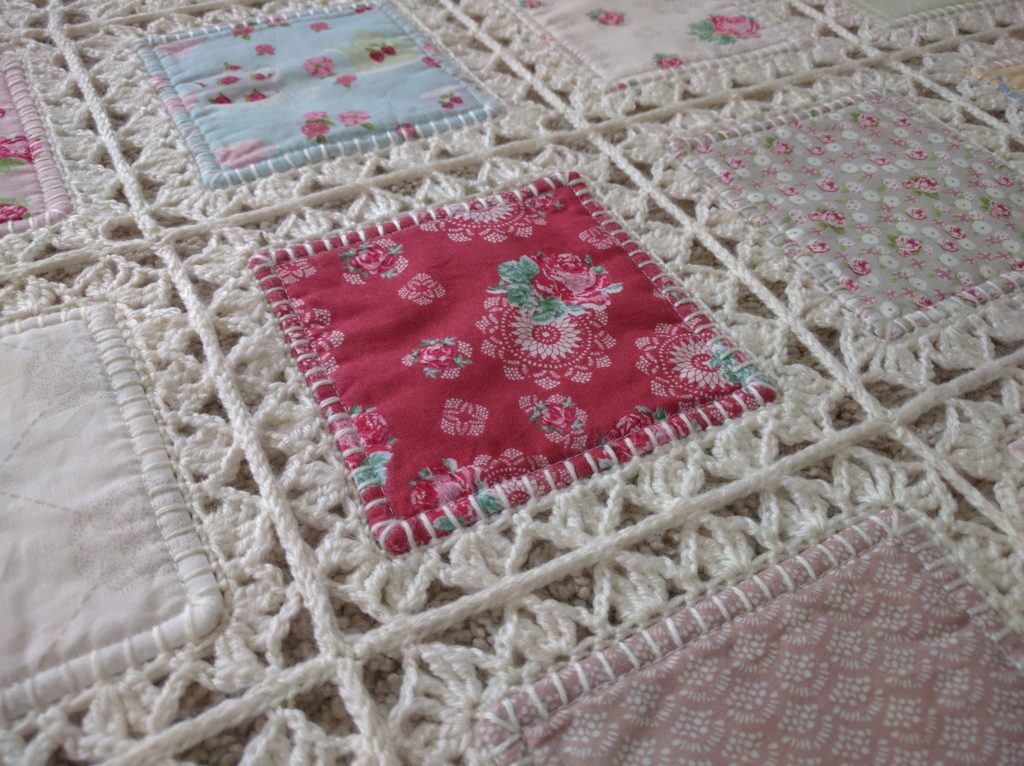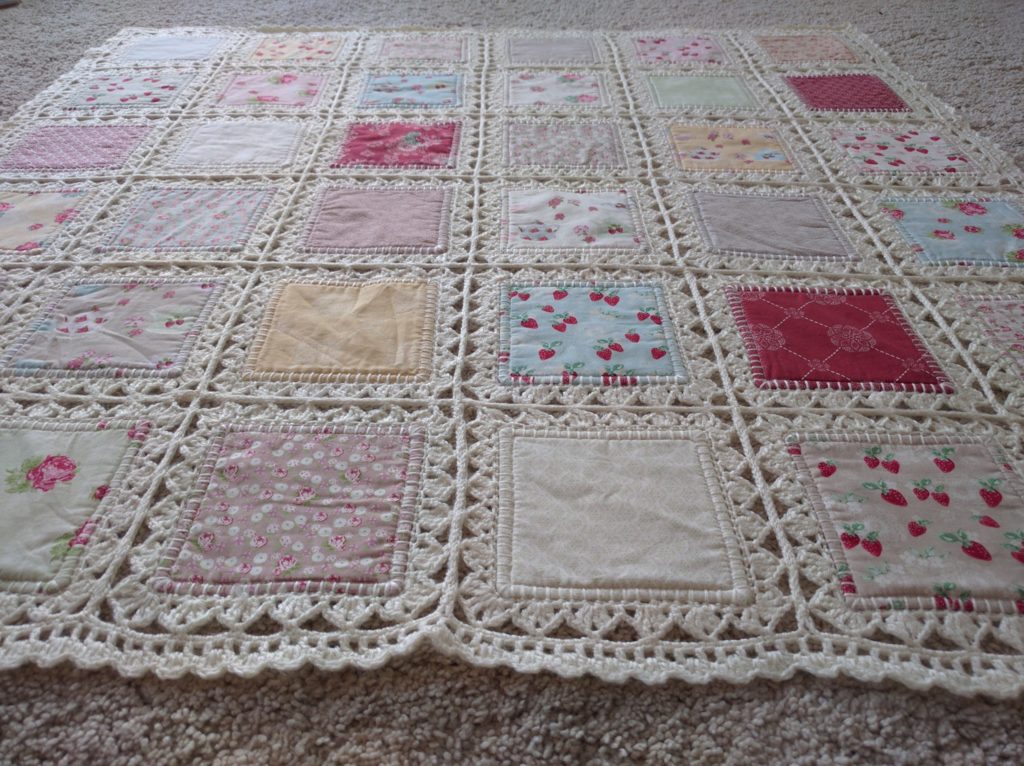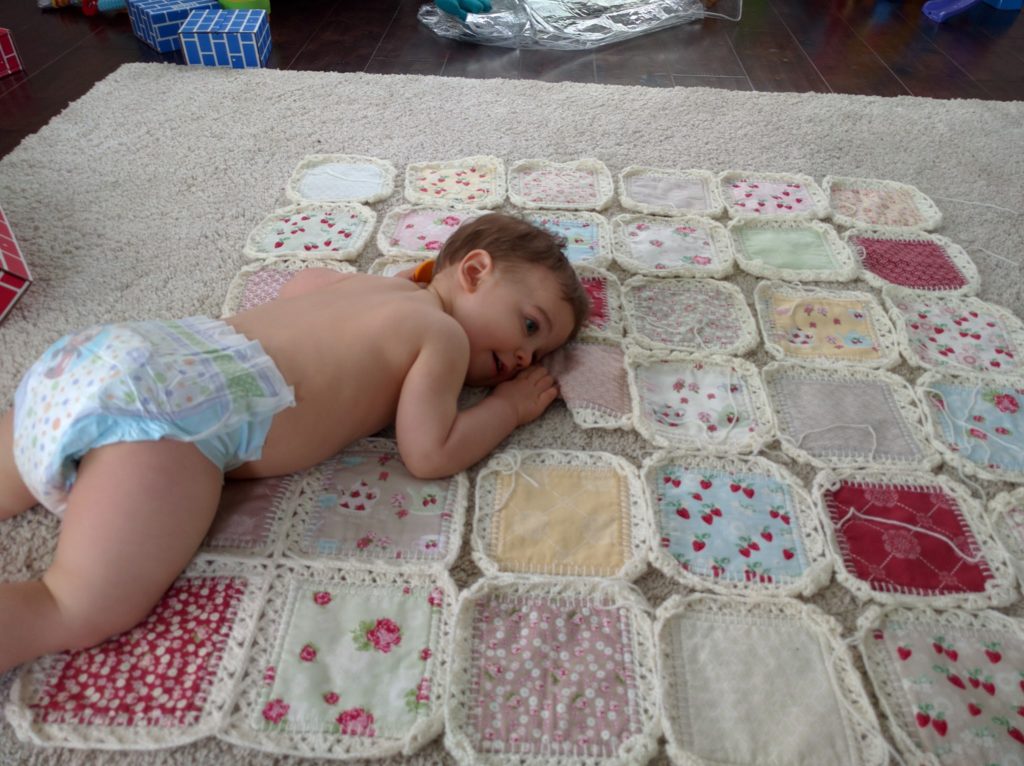 Happy Stitching!
~Tiffany