This weekend I took a break from working on my dress.  Instead I put together a quilted table runner, using a charm pack and some striped fabric that I picked up at The West Seattle Fabric Company a few weeks ago.
The inspiration was Stefanie Roman's Charming Stars Quilt and the many primary colored quilts I've seen recently.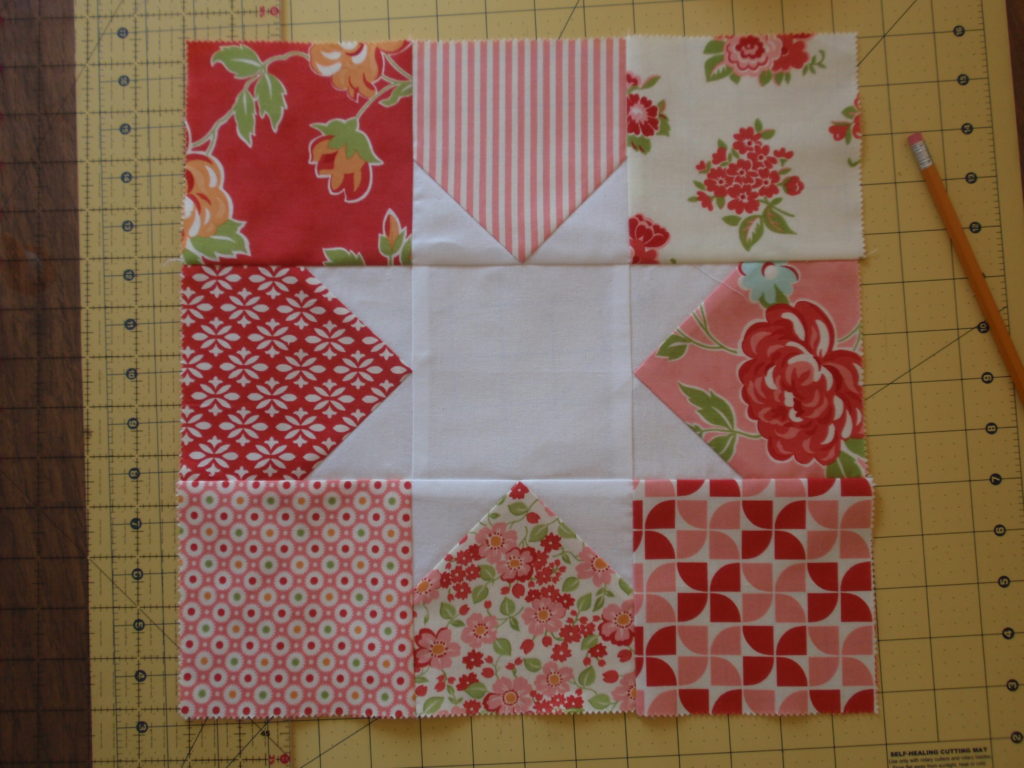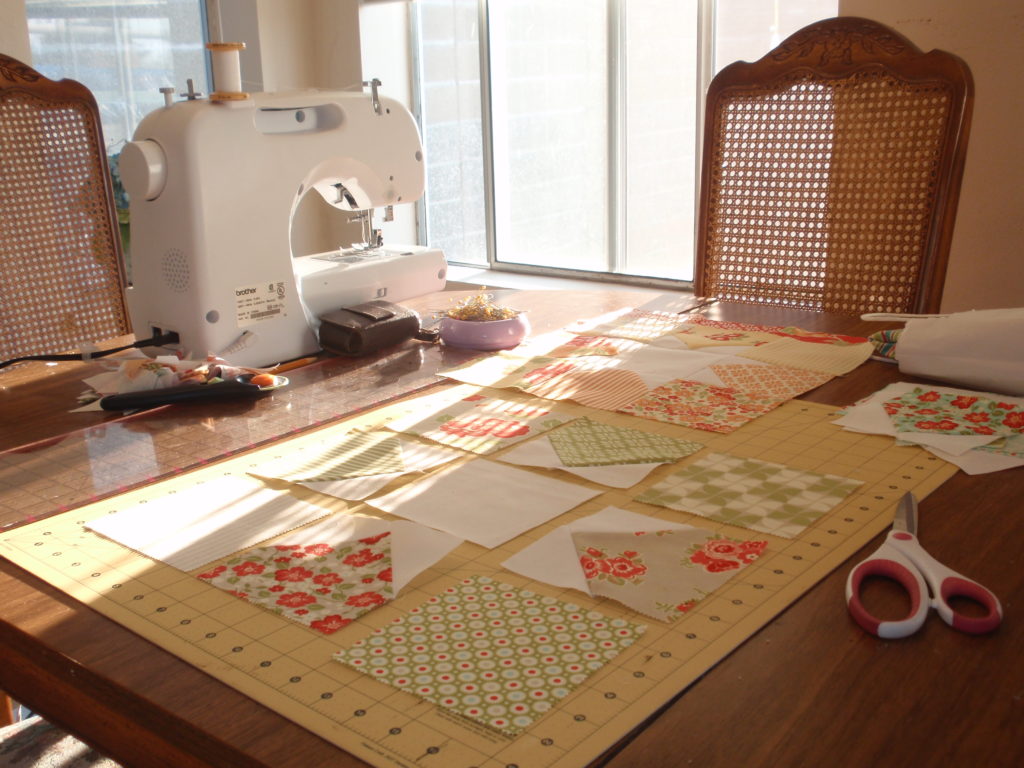 I didn't have quite enough of the stripe fabric for the backing, so I improvised with the remaining charm squares.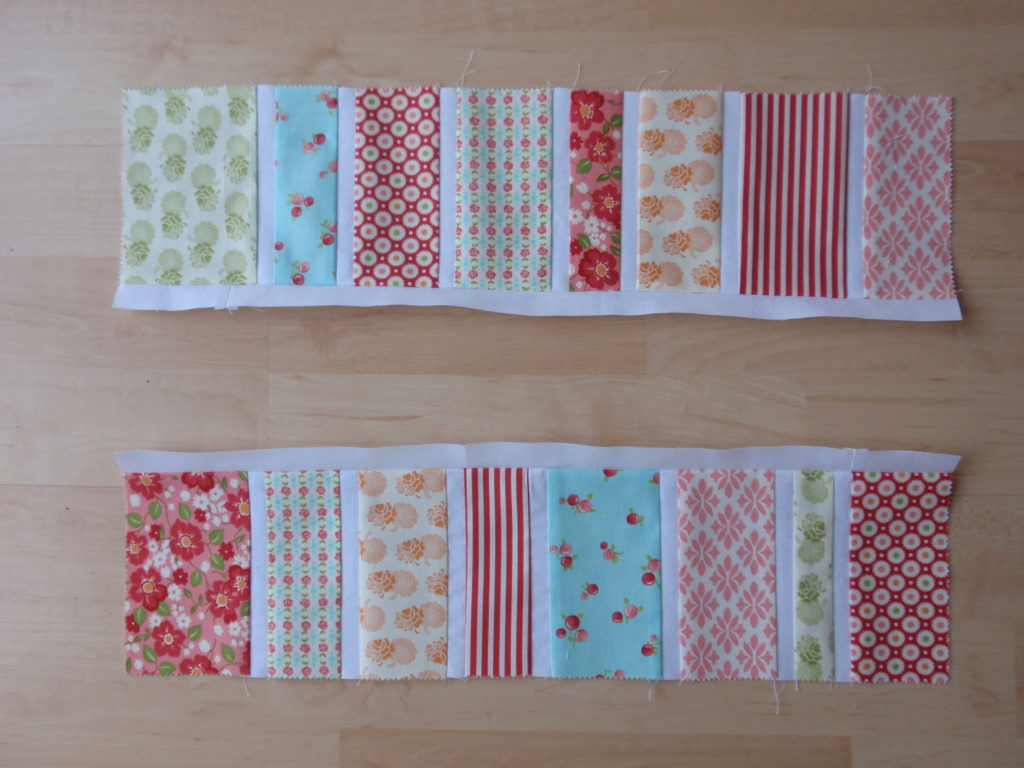 Stripe matching success.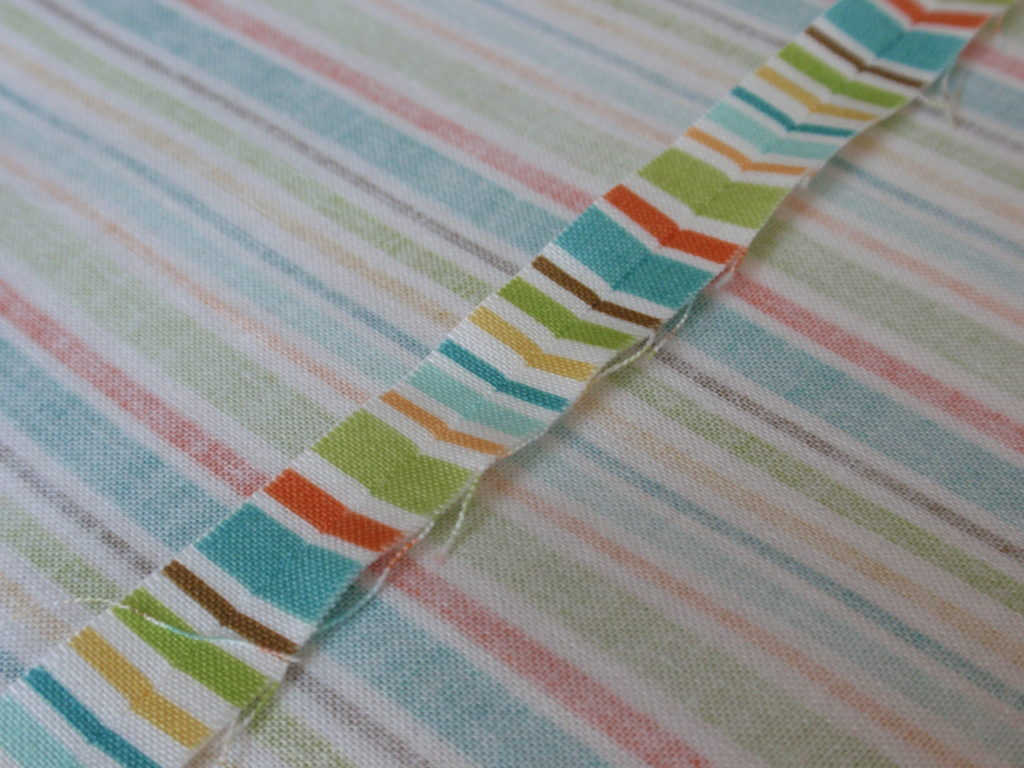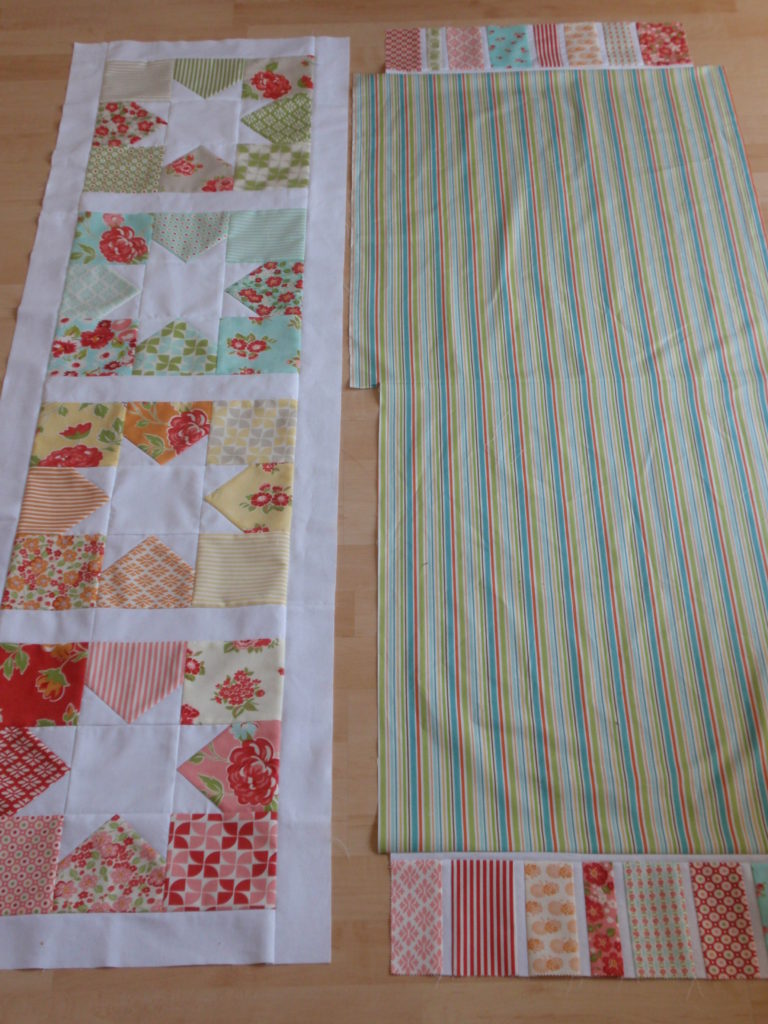 'Marmalade' didn't have enough blue for the pattern, so I threw in a couple squares that were leftover from my 'Ruby' table runner.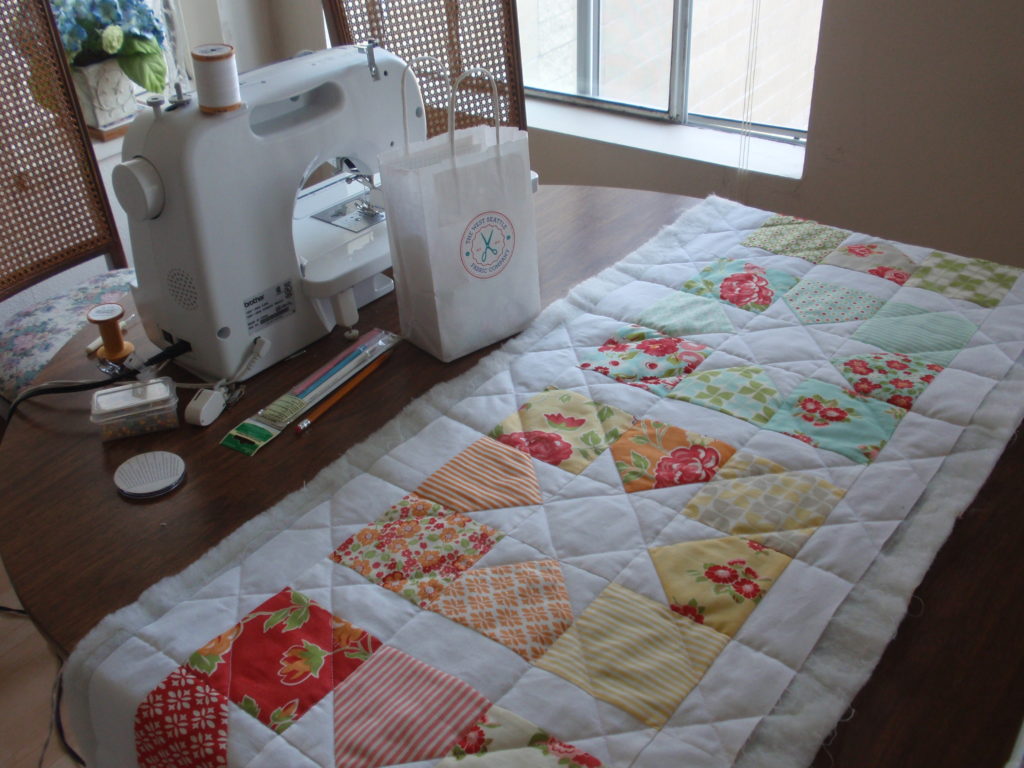 Ready for binding.